Art & Science of Foot Care:
A Clinical Resource for Nurses in Canada
Lazenby, 2019
2nd Edition
This textbook provides the information needed to begin a career in nursing foot care in Canada, and is a valuable resource for students as well as new and established foot care nurses, health care professionals and administrators. It is the core resource for the Advanced Foot Care Nurse Program.
Bright, detailed medical photos to help learners visualize complex foot conditions
Professional medical illustrations of lower-leg anatomy, related body systems, & physiology.
Full glossary of nursing foot care terms, tools, and common foot, nail and skin conditions. 
I have never taken an online course and it was a very hard decision. I can say it was a great experience, and the right decision. Everything was clear and went smoothly. Questions I had in the course were answered in a few hours. The textbook was very helpful, had good illustrations, and a glossary I will use for a long time before I get comfortable with all of the terms.
First, I must say that I am very impressed with the thoroughness of the program, it has far exceeded my expectations! This course has compelled me to examine areas of nursing that, admittedly I should have been more conscientious about, but was so caught up in the 'clinicalness' of, I did not devote the effort to areas like best practice, competencies, the business aspect of nursing and our relationship with FNIH….Thank you so much for your help."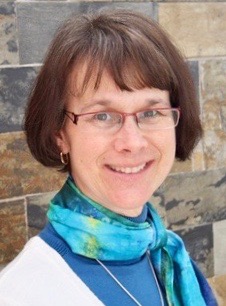 Cindy Lazenby, lead author, has an extensive history of providing nursing foot care education and advocating for improvements in nursing foot care in Canada. As owner, director, and educator of Foot Canada Training, Cindy and her associates have trained over 3500 nurses across Canada since 1993. Community colleges, universities, governmental departments, and organizations from across Canada have sought out her expertise to design and deliver customized foot care programs. Cindy's passion for education has been driven by her goal to advance nursing foot care in Canada: Cindy helped to form, and became the first chair of, the CAFCN (Canadian Association of Foot Care Nurses), which has been working to standardize best practices across the nation. This textbook is a culmination of her experience and drive to bring informed, effective, and consistent practices to nursing foot care in Canada.
COUNTRIES USING THIS TEXTBOOK