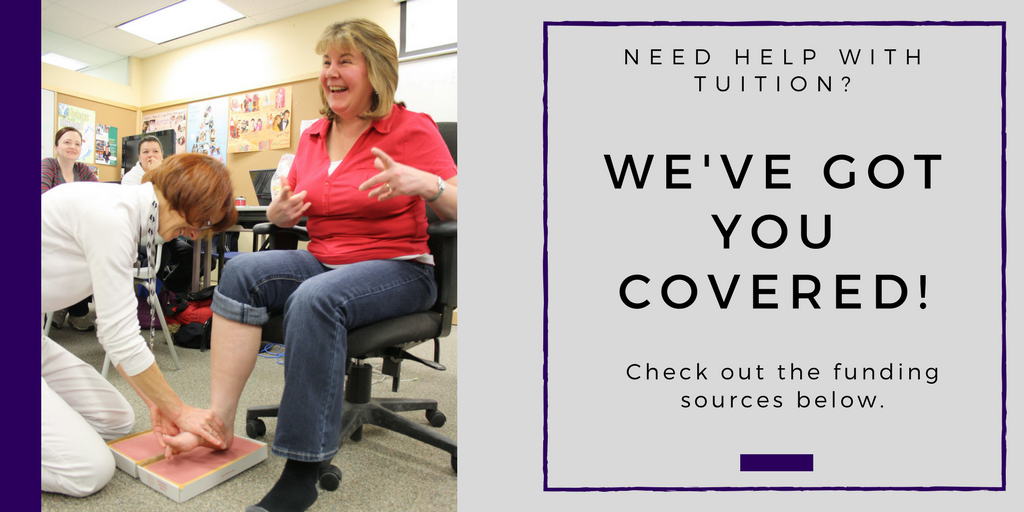 Ontario
Nursing Education Initiative (NEI)
Offered through RNAO and RPNAO. Many of our Ontario-based students have received up to $1,500.00 in funds from this initiative. Note that not all students receive the same amount and it is our understanding that funds do get depleted throughout the year. Please visit the NEI page of the RNAO/RPNAO websites to apply and for more information on the funding and application process.
Registered Nurses Foundation of Ontario
In 2017, $94,000.00 in awards and scholarships will be made available to RN's and RPN's who wish to continue their studies. Please visit the RNFOO website for a detailed list of available awards and scholarships, as well as applicable deadlines.
British Columbia
Member Education Bursary
This Member Education Bursary is offered by the BC Nurse Union. This fund is open to all union members, including employed student nurses. Please visit the BC Nurse Union website for more information and to apply.
Training Fee Support
Training Fee Support is offered through the Columbia Basin Trust. This program pays up to $800 towards tuition for a short-term course if the training will help secure immediate employment. Please visit the Columbia Basin Trust website for details.
Rest of Canada
Veterans Affairs Canada – Education and Training Benefit
The Education and Training Benefit is designed for Canadian Veterans for personal and professional growth. It can be used for formal post-secondary training, short courses, seminars, workshops and bootcamps. Interested parties should go to Veterans Affairs Canada – Education and Training Benefit for more information.
Medavie Blue Cross
Foot Canada Training has been approved as an educational institute by Medavie Blue Cross, which is the insurance provider for Veteran's Affairs. Training from an approved institution is required for Foot Care Nurses interested in treating veterans who want to have the cost of their treatment covered by the Veteran's Affairs insurance provider.
Local, Provincial and Territory Agencies and Associations
Nurses from different communities, provinces and territories have reported being entitled to up to $2500 in subsidies to attend our courses. Check your local community, province or territory agencies for more details. For example, some students have received funding from their employers, nursing associations, First Nations community, agricultural subsidies, Veterans Affairs and the Blue Cross Program as applicable to their circumstance.