Advanced Foot Care Nurse Program
The Advanced Foot Care Nurse Program is designed for Canadian nurses (RN's, NP's, RPN's & LPN's) wishing to pursue a career in foot care, or for experienced Foot Care Nurses who wish to update their knowledge and skills.
The 2-part program consists of an Online Theory Course (110 hours) and Onsite Clinical Training (43 hours), and follows a comprehensive advanced and diabetic nursing foot care curriculum.
Continuing Education – Online FCN Theory
Nurses looking to explore the world of foot care or update their knowledge can register for the Online Theory Course on it' own. This course is also great for experienced foot care nurses looking to refresh their knowledge and learn about updated standards.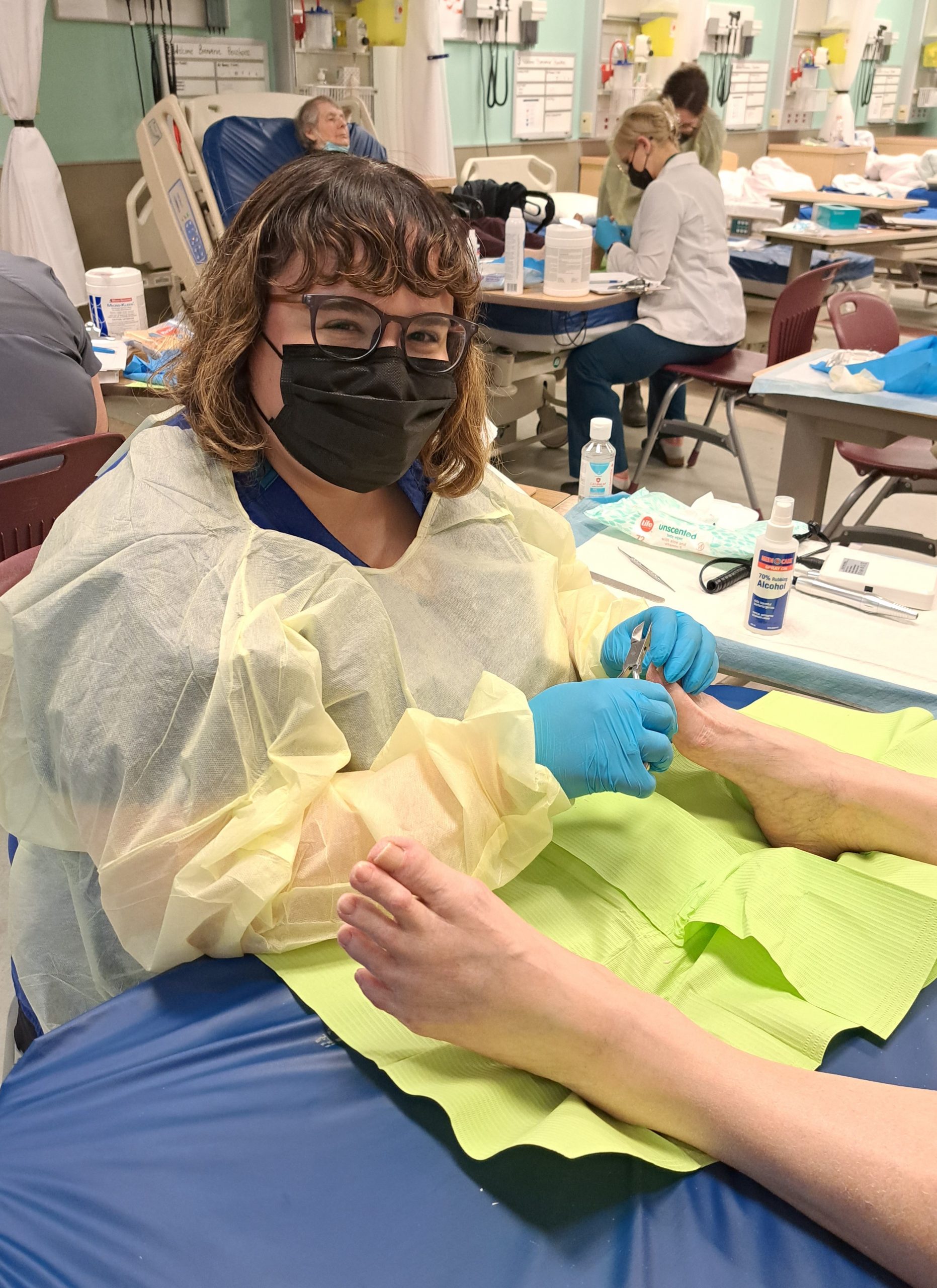 Advanced Skills Workshops
Foot Canada Training's Licensed Education Providers offer a wide variety of in-person and online Advanced Skills Workshops, Webinars and Custom Courses, for experienced foot care nurses, support workers, medical professionals and the general public.
| | | |
| --- | --- | --- |
| Diabetes Management | PAD & ABPI | Padding & Orthotics |
| Wound Care | Private Practice | Podiatry Medical Devices |
| IPAC | Clinical Refresher | Foot Health |
Foot Health Training - Online
An introduction to Daily Foot Health practices promoting improved general health through prevention and early detection of common and serious conditions. This 15-hour online course has continuous enrollment, and is self-paced...so you can complete it at your own pace, around your busy schedule! 
Audience:
Support Workers (in Long Term Care homes, hospitals, homecare, institutional and community settings)
family members supporting loved ones who require extra care
patients newly diagnosed with Diabetes or other foot health complications or disorders
 Many of our licensed educators also offer in-person workshops on foot health, custom-organized for different audiences. Click the button below for more information and then reach out to the educator nearest you. 
Foot Care Theory: International
The Online Foot Care Theory: International (FCN International) provides a theoretical foundation for professionals trained and licensed outside of Canada, who are preparing for a career in foot care in their home country.
The course follows a comprehensive, Canadian advanced and diabetic nursing foot care curriculum. After successfully completing this course, nurses are encouraged to seek hands-on clinical foot care nurse training in their country.